Creative Ideas
HR Management
Development
Recruitment
Flexible Solutions
Training
Staffing Solutions
Support
Providing HR Consulting, Recruitment and Development with professionals.
Khulanathi Chartered Alberante's Purpose is to provide the knowledge, skills and organisational ability, critical to Africa's development and growth.
To be an ethical, relevant force for good and to play a positive role in our society, beyond normal business

Software
and Technology

Retail and
Distribution

Travel and
Hospitality

Banking
and Financial
Business
Services
Automotive
Manufacturing
WHY KHULANATHI CHARTERED ALBERANTE
The search for talent is ever challenging. Leading companies need to partner with specialists who are equipped with recruitment expertise, skills and tools as dynamic as the market they are targeting.
Khulanathi Chartered Alberante understands that successful Recruitment involves more than simply sourcing candidates with the skills and experience to do the job. It also involves a strong level of 'synergy' between the requirements of our clients, as well as the attitudes and behaviours of our candidates. As a result, we follow a specific 'top to tail' process to ensure that the best talent is presented to meet the needs of each client.
The Recruiters You Can Trust

Lasting Track Record
With our experience and a reputation for rapid, personalised placement solutions, Khulanathi Chartered Alberante continues to deliver the most comprehensive and innovative personnel management recruitment solution to the South African market.

Unique Approach
Our unique approach to partnering with our clients means we do more than just recruit, we offer intrinsic value to your human resource development plan.

Personal Touch
We are passionate about finding the right match for our candidates, and by understanding what our clients and candidates need, we are able to give you the perfect match, fast.
Explore Our Work
In this way, Khulanathi Chartered Alberante provides high value, end-to-end solutions across the spectrum and consistently delivers value to clients through our deep industry expertise, and understanding of clients' businesses and a 'Right 1st Time' approach to delivery.
What Do We Do?
Khulanathi Chartered Alberante is South Africa's leading provider of scalable recruitment and staffing solutions for Frontline Customer Service, Sales, Marketing and Support Staff. Primary services are Bulk Recruitment Solutions (Perm and Temp), Field Marketing Solutions, Human Resource Outsourcing (HRO), Recruitment Process Outsourcing (RPO) and Staff Optimisation Solutions - all of which are geared towards "ENABLING BUSINESS THROUGH TALENT".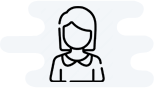 Bulk Recruitment Solutions
(Perm & Contract)
Spend less time and money on HR, partner with Khulanathi.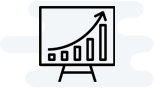 Human Resource Outsourcing Solutions (HRO). You don't need a full HR department to get the best HR services
Make Khulanathi your HR business partner.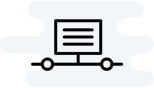 Recruitment Process Outsourcing (RPO)
Let us assist you with your recruitment process, in part or in full.

Sadler
Commercial Analyst

Made my job easier. I worked with Taryn for 2 years during which time she helped recruit many exceptional candidates. She was approachable and responded well to feedback. Working with Taryn made my job easier and I would welcome the opportunity to work with her again.